Welcome to Rajeev Gandhi Memorial Teacher Training College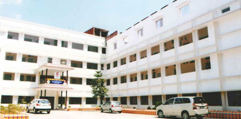 Teachers play a very important role in a student's life. It's a teacher who guides a student through his or her career. Teachers reflects the socio-cultural philosophy of a society Situated in the vicinity of the Dhanbad., Rajeev Gandhi Memorial Teachers Training College was beginning session on 2010. It is apply affiliation to the Ranchi University and approved by the National Council of Teacher Education (NCTE).
The College is co-educational and at present apply for has a capacity of 100. Rajeev Gandhi Memorial Teachers Training College which began as a smart building today possess an efficient infrastructure which includes spacious and well lit classrooms, Science laboratories and a language lab, library, computer room, recreation room, auditorium, and a spacious ground.

The College has a well-stocked library possessing a rich collection of books and journals that cover the B.Ed syllabus as well as reference books in various subjects.. Read More +
From the Director's Desk

Education plays an immensely significant role in human development. Our Indian demographic profile with 550 million below the age of 25, approximately one-fourth of the global workforce by 2020, has the potential to change the future of not only this Country but of the whole world.Read More +
Our Objectives
Study at RGMTTC
01
The faculty is an efficient team and they support each other.
02
The institution has built up a strong reputation of providing all round development through a great variety of co-curricular activities, seminars, workshops and guest lectures on diverse areas.
03
The college has a richly stocked library. The library has open-access system and helpful librarian.
Rajeev Gandhi Memorial's Beautiful Moments